Tripp Lite's P023-001 converts a NEMA L5-15P plug into a standard NEMA 5-15P plug, making it easy to plug into wall outlets, PDU's, UPS's etc, that do not have L5-15R receptacles. Constructed of heavy duty 3 x14AWG cable, fully molded ends, and rated 120V / 15A .
- Converts NEMA L5-15R outlet to NEMA 5-15P plug, 1 ft. length
- Heavy Duty 14AWG wire
- Fully Molded PVC connectors
- 120V, 15A Rated
- UL Listed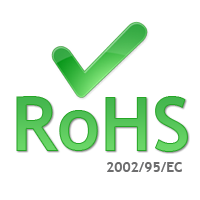 The electrical or electronic product contains little or no Hazardous Substances (RoHS). Any RoHS compliant product is tested for the presence of Lead (Pb), Cadmium (Cd), Mercury (Hg), Hexavalent chromium (Hex-Cr), Polybrominated biphenyls (PBB), and Polybrominated diphenyl ethers (PBDE). PBB and PBDE are flame retardants used in several plastics. For Cadmium and Hexavalent chromium, there must be less than 0.01% of the substance by weight. For Lead, PBB, and PBDE, there must be no more than 0.1% of the material. Any RoHS compliant component must have 100 ppm or less of mercury and the mercury must not have been intentionally added to the component.