Connect a server to a power distribution unit (PDU)

The PXT101143 NEMA 5-15P to C13 Computer Power Cord (3ft) features 14 AWG wire suitable for high power connections, making it a reliable solution for large server applications that require a higher rated, heavier gauge cable, and connecting to Power Distribution Units (PDU).

This high-quality power cord can be used as a cost-effective replacement for your existing PC power cord, or for plugging a monitor, PC, or laser printer into a grounded power outlet.

Backed by Lifetime warranty, the PXT101143 is designed and constructed for maximum durability and reliability.

The StarTech.com Advantage

- Thicker 14AWG wire gauge construction provides maximum power handling capability, for larger devices
- Backed by StarTech.com lifetime warranty , ensuring long-term reliability and performance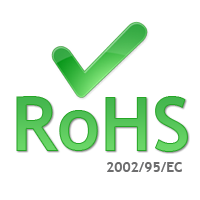 The electrical or electronic product contains little or no Hazardous Substances (RoHS). Any RoHS compliant product is tested for the presence of Lead (Pb), Cadmium (Cd), Mercury (Hg), Hexavalent chromium (Hex-Cr), Polybrominated biphenyls (PBB), and Polybrominated diphenyl ethers (PBDE). PBB and PBDE are flame retardants used in several plastics. For Cadmium and Hexavalent chromium, there must be less than 0.01% of the substance by weight. For Lead, PBB, and PBDE, there must be no more than 0.1% of the material. Any RoHS compliant component must have 100 ppm or less of mercury and the mercury must not have been intentionally added to the component.
Brief Description:
StarTech.com PXT101143, Male, Black, 35.4" (0.9 m), NEMA 5-15P, C13 coupler, Polyvinyl chloride (PVC)