Turn a 2.5" SATA Hard Drive or Solid State Drive into a UASP supported USB 3.0 External Hard Drive

The S2510BPU33 USB 3.0 Hard Drive Enclosure with UASP lets you connect a 2.5in SATA III hard drive (HDD) or solid state drive (SSD) through an available USB port.  The enclosure delivers optimal performance with a USB 3.0 connection, but is backward compatible with USB 2.0/1.1 host connections as well.

Enhanced with UASP (USB Attached SCSI Protocol), this 2.5" SATA III enclosure performs up to 70% faster than conventional USB 3.0 when paired with a UASP-enabled host controller. Using a more efficient protocol than the traditional USB BOT (Bulk-Only Transport), UASP reduces latency, significantly increasing transfer speeds and reducing processor usage to utilize the full potential of your SATA III hard drives. See our UASP testing results below for further details.

With support for SATA I/II/III, and large capacity drives (tested up to 1TB) this HDD enclosure is compatible with virtually any 2.5in SATA hard drive, and greatly increases the storage/backup capabilities of your computer.

For added portability the USB 3.0/SATA III enclosure features tool-less HDD installation, and requires no external power adapter.

To ensure compatibility with your computer system, the S2510BPU33 supports all of the leading operating systems, including: Microsoft Windows (8/7/Vista/XP/Server 2008/Server 2003), Apple OSX (10.9/10.8/10.7/10.6), Linux, and Google Chrome OS.

Backed by a StarTech.com 2-year warranty and free lifetime technical support.

Improved Performance with UASP

UASP is supported in Windows 8, Mac OSX (10.8 or above), and Linux. In testing UASP performs with a 70% faster read speed and 40% faster write speed over traditional USB 3.0 at peak performance.

At the same peak in testing UASP also shows an 80% reduction in required processor resources.

Testing results were obtained using an Intel Ivy Bridge system, a UASP enabled StarTech.com Enclosure, and a SATA III solid state drive.

The StarTech.com Advantage

- 70% Faster than traditional USB 3.0, with UASP Transfer Protocol
- Maximum portability, with USB powered enclosure and Tool-less HDD installation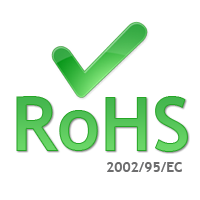 The electrical or electronic product contains little or no Hazardous Substances (RoHS). Any RoHS compliant product is tested for the presence of Lead (Pb), Cadmium (Cd), Mercury (Hg), Hexavalent chromium (Hex-Cr), Polybrominated biphenyls (PBB), and Polybrominated diphenyl ethers (PBDE). PBB and PBDE are flame retardants used in several plastics. For Cadmium and Hexavalent chromium, there must be less than 0.01% of the substance by weight. For Lead, PBB, and PBDE, there must be no more than 0.1% of the material. Any RoHS compliant component must have 100 ppm or less of mercury and the mercury must not have been intentionally added to the component.