Mount an mSATA SSD into your standard or small form factor desktop computer, using a standard SATA host connection

The SAT32MSATPEX mSATA to SATA adapter enables you to connect a mSATA SSD to a standard SATA port, and mount the drive into any desktop expansion slot.

The adapter maximizes the speed of your computer by adding the performance of an mSATA SSD to any SATA enabled desktop computer. Allowing for faster boot time, and increased performance in regular operation.

For a hassle-free installation the adapter mounts into any new or legacy Desktop expansion slot, with support for PCI, and PCIe slots, and includes full profile and low profile brackets.

The SAT32MSATPEX is backed by a StarTech.com 2-year warranty and free lifetime technical support.

The StarTech.com Advantage

- Maximize system speed by adding SSD performance
- Wide installation compatibility with included low profile, and full profile brackets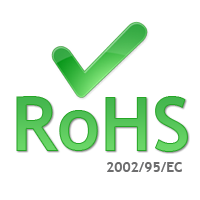 The electrical or electronic product contains little or no Hazardous Substances (RoHS). Any RoHS compliant product is tested for the presence of Lead (Pb), Cadmium (Cd), Mercury (Hg), Hexavalent chromium (Hex-Cr), Polybrominated biphenyls (PBB), and Polybrominated diphenyl ethers (PBDE). PBB and PBDE are flame retardants used in several plastics. For Cadmium and Hexavalent chromium, there must be less than 0.01% of the substance by weight. For Lead, PBB, and PBDE, there must be no more than 0.1% of the material. Any RoHS compliant component must have 100 ppm or less of mercury and the mercury must not have been intentionally added to the component.