The CMDUCT1UX 1U Finger Duct Cable Management Panel mounts to a standard 19" 2 or 4-post rack to help you organize horizontal cabling, through a covered cable duct. This TAA compliant product adheres to the requirements of the US Federal Trade Agreements Act (TAA), allowing government GSA Schedule purchases.

The cable organizer features a removable top cover that makes it easy to add or remove bundled cables quickly. The duct also offers a series of fingers on either side, as well as pass-through holes at the back to help you route your cables where you need them, and reduce cable strain in the process.

Made of high-quality steel, the cable manager is a durable solution for your server room or wiring closet. For easy installation, this horizontal cable organizer comes complete with 2 sets of rack screws (M5 and M6).

Backed by a StarTech.com 2-year warranty.

The StarTech.com Advantage
- Separate and route cables easily, using the fingers on either side or the rear pass-through holes
- Add or remove bundled cables quickly, with a removable top cover
- Increase the longevity of your server and networking equipment interfaces by providing cable strain relief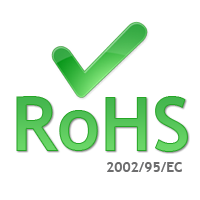 The electrical or electronic product contains little or no Hazardous Substances (RoHS). Any RoHS compliant product is tested for the presence of Lead (Pb), Cadmium (Cd), Mercury (Hg), Hexavalent chromium (Hex-Cr), Polybrominated biphenyls (PBB), and Polybrominated diphenyl ethers (PBDE). PBB and PBDE are flame retardants used in several plastics. For Cadmium and Hexavalent chromium, there must be less than 0.01% of the substance by weight. For Lead, PBB, and PBDE, there must be no more than 0.1% of the material. Any RoHS compliant component must have 100 ppm or less of mercury and the mercury must not have been intentionally added to the component.