Make a right-angled connection to your SATA drive, for installation in tight spaces

The SATA18RA1 Right Angle (90-degree) SATA Cable features a standard (straight) SATA receptacle as well as a right-angled SATA receptacle, providing a simple 18-inch connection to a Serial ATA drive, with full SATA 3.0 bandwidth support of up to 6Gbps when used with SATA 3.0 compliant drives.

The right-angled SATA connection enables you to plug in your Serial ATA hard drive in hard to reach areas or tight spaces, while the low profile and flexible design of the cable improves airflow and reduces clutter in your computer case, helping to keep the case clean and cool.

Constructed of only top quality materials and designed for optimum performance and reliability this 18" SATA cable is backed by our lifetime warranty.

As an alternative, StarTech.com also offers an SATA18LA1" text="18in Left Angle SATA cable (SATA18LA1), which provides the same simple installation as this right angled SATA cable, but allows the cable to connect to the SATA drive from the opposite direction.

The StarTech.com Advantage

- Right-angled SATA connector easily fits into hard to reach areas and tight spaces, providing flexibility to position your SATA drive as needed within your system case
- Features a thin cable design, which helps reduce clutter and increase airflow within the computer/server case, for optimum system performance
- Backed by StarTech.com lifetime warranty, ensuring a dependable connection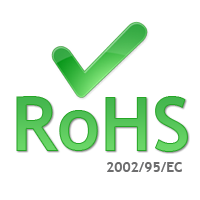 The electrical or electronic product contains little or no Hazardous Substances (RoHS). Any RoHS compliant product is tested for the presence of Lead (Pb), Cadmium (Cd), Mercury (Hg), Hexavalent chromium (Hex-Cr), Polybrominated biphenyls (PBB), and Polybrominated diphenyl ethers (PBDE). PBB and PBDE are flame retardants used in several plastics. For Cadmium and Hexavalent chromium, there must be less than 0.01% of the substance by weight. For Lead, PBB, and PBDE, there must be no more than 0.1% of the material. Any RoHS compliant component must have 100 ppm or less of mercury and the mercury must not have been intentionally added to the component.