Great-value micro-ATX (mATX) B150 with 5X Protection II for dependable stability, DDR4 support, and UEFI BIOS with EZ Flash 3
5X Protection II – Advanced hardware safeguards for all-round protection;
DDR4 memory support;
Media-acclaimed UEFI BIOS with EZ Flash 3;
Easy PC DIY with safe motherboard-mounting design;
Fan Xpert 2+ advanced fan controls for ultimate cooling and silent performance.

Advanced Hardware Safeguards
Industry-leading 5X Protection II employs the finest components, excellent circuit design, and exacting standards to guarantee quality and long-term durability of your motherboard with all-round protection. For you, that means exceptional protection and stability for your build — the result of decades of engineering experience from the world's leading motherboard brand.

Pumped-up throughput. 2.5X higher surge tolerance.
ASUS LANGuard is hardware-level networking protection that employs signal-coupling technology and premium anti-EMI surface-mounted capacitors ensuring a more reliable connection and better throughput, plus electrostatically-guarded and surge-protected components for greater tolerance to static electricity and improved protection against surges.

World-class circuit-protecting power design
An exclusive circuit design with built-in voltage regulators to protect your chipset, connectivity ports, and audio codecs from damage caused by unexpected high-level voltages from unstable or inferior power supplies.

Short-circuit damage prevention
Onboard resettable fuses prevent overcurrent and short-circuit damage. This extends beyond I/O ports to DRAM to safeguard the lifespan of both your system and connected devices.

3X corrosion-resistance for greater durability
Corrosion-resistant stainless steel back I/O panels bonded with chromium oxide have a lifespan that's three times (3X) longer than ordinary panels.

ESD Guards
Electrostatic discharge (ESD) can happen suddenly, and its damaging effects are easily underestimated. ASUS ESD Guards are tested to very high standards, capable of up to +/- 10kV for air discharge and +/-6kV for contact discharge. We employ an active protective circuit design to guard your system against electrostatic interference and damage, providing greater component longevity.

DDR4 Support
Make your memory go faster
With DDR4, you'll accelerate memory frequencies up to an incredible to 2133MHz! And ASUS works with almost every DDR4 memory vendor, so you're assured the best compatibility.

Media-acclaimed UEFI BIOS
The smoothest, slickest mouse-controlled graphical BIOS has been improved to make it even more appealing. Whether you're a PC novice or a seasoned overclocker, the EZ and Advanced Modes help you find your way, quickly and easily.

EZ Flash 3
Update the latest BIOS via the internet, and from within the BIOS.

S.M.A.R.T
Check up your storages devices' Self-Monitoring, Analysis, and Reporting Technology (S.M.A.R.T) logs to gauge reliability, and even determine if they're about to fail.

Q-Fan Control
You can configure the fan's operating speed manually, or use the easy pre-configured fan profiles to select Standard, Silent, Turbo, or Full Speed modes!

My Favorites
Quickly find tuning options and add preferred tools to the list.

Instant front-panel USB 3.0 Experience
We've put USB 3.0 right where you need it — two super-speed ports on the front panel. Experience data-transfer speeds up to 10X faster than USB 2.0 with instant plug-and-play connectivity, so no more back-breaking contortions in the hunt for hard-to-reach rear ports!


Safe motherboard mounting
Component-free areas to minimize damage risk
Fitting your ASUS motherboard is now safer than ever. The comprehensive component-free 'safe zones' around every case-mounting hole minimizes the risk of damage and short circuits caused by contact — so you'll assemble your PC with total confidence!

Q-Slot
Effortless PCI Express component removal
The large winged clip is easy to reach and easy to operate. Just press the Q-Slot clip lightly, and graphics card just pop out. Installing or removing even the biggest graphics cards is no sweat!

Q-DIMM
Easy memory removal
Even if you work with a smaller case, just push down on the one-sided clip and push or pull RAM modules in or out – couldn't be simpler!


Fan Xpert 2+
Advanced fan controls
With onboard thermal detection and hardware-level 4-pin/3-pin PWM/DC mode, Fan Xpert 2+ makes sure every fan achieves the best balance of cooling performance and low noise!
Auto-Tuning Mode: Scans and detects all fan characteristics for single-click customization.
RPM Fixed Mode: Lowers noise levels to near-0dB silence, allowing to you fix the fan speed.

AI Suite 3
One-stop access to innovative ASUS features
ASUS AI Suite 3 offers a brand-new user experience through a clearer and more attractive interface with support for larger monitors. It consolidates all exclusive ASUS features into one simple-to-use package, allowing you to supervise overclocking, energy consumption, fan speeds, voltages and more. This all-in-one app offers diverse and easy to use functionality, with no need to switch back and forth between different utilities.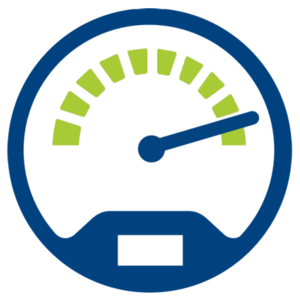 Higher Performance When You Need It Most Intel® Turbo Boost Technology 2.01 accelerates processor and graphics performance by increasing the operating frequency when operating below specification limits. The maximum frequency varies depending on workload, hardware, software, and overall system configuration.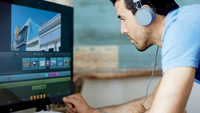 Create, Edit, and Share Video in a Flash Intel® Quick Sync Video uses the dedicated media processing capabilities of Intel® Graphics Technology to make video encoding tasks—such as creating DVDs or Blu-ray discs, creating and editing 3D videos, converting 2D video files into 3D, and converting video for portable media players and social networking sites—faster and easier.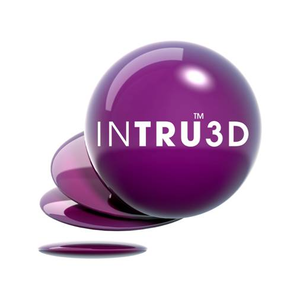 Add a new dimension to your viewing experience. Now you can play games and watch your favorite 3D movies with Blu-ray Stereo 3D playback using passive or active shutter 3D glasses. InTru™ 3D technology by Intel in association with Dreamworks delivers it all in 1080p full high-definition resolution on your TV over HDMI 1.4.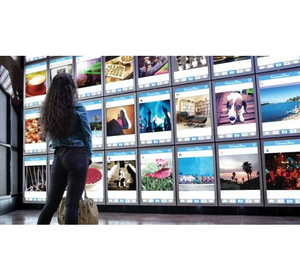 See the World More Vividly Intel® Clear Video HD Technology delivers cleaner, sharper images, more natural, accurate, and vivid colors. View images as they were meant to be seen on devices featuring Intel® Core™ processors with Intel® Graphics Technology.